Chargement en cours...
100% Secure Booking, Best Rates Guaranteed, Instant Confirmation



Your Comfort, Our Services
Villa Ric, rooms and table on St Cere
Clinging on the hillside since 1985 , cradled in his park, this welcoming home scenery. A bright diner-room and a flowered terrace open on to the heated pool and manifique view of the valley of the Dordogne .
It is within this restful decor, you can taste local cuisine , gourmet very personal tone. After a quiet night in a five beautiful air-conditioned rooms and beautifully decorated let yourself be seduced by the discovery of Quercy. Visits to Rocamadour, Padirac, castles and most beautiful villages in France, but also golf, tennis, hiking, canoeing...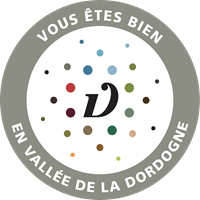 Elisabeth & Jean-Pierre RIC
Our News
Take time .....
Come take the time to discover the Dordogne valley...
Festival of Saint-Céré: 24/07 to 13/08/2019
The programming and booking of the Festival are on...
Give him a gift certificate
Soon Valentine's Day, give him a gift certificate.